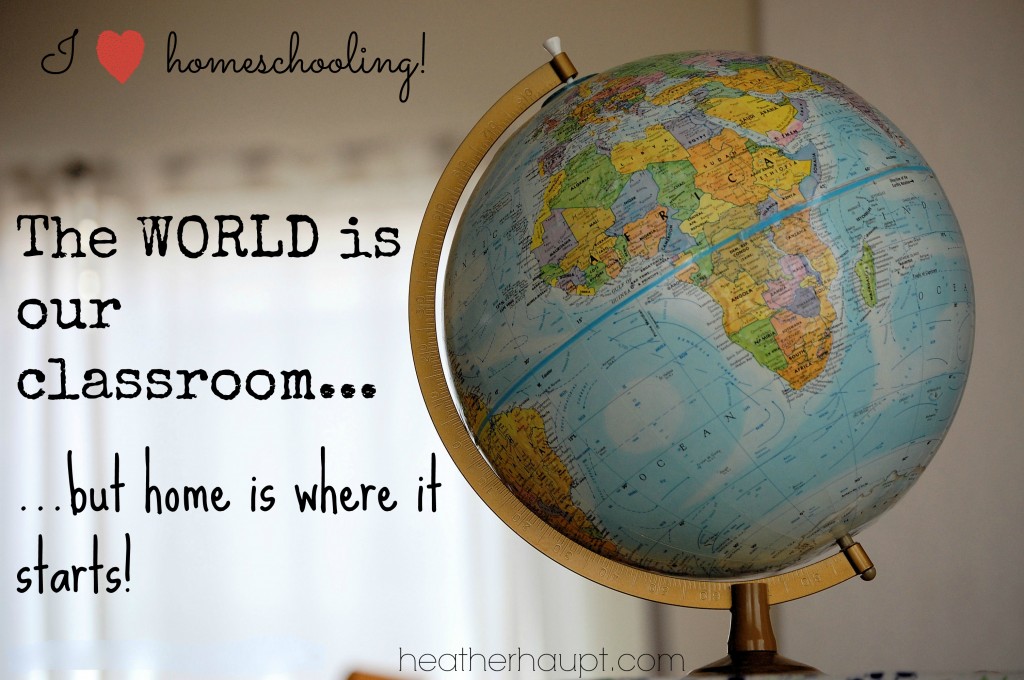 The world is our classroom…
One of the great perks of homeschooling is the opportunity to embrace a lifestyle of learning.  Real-life learning takes place all of the time and in all places imaginable.  Once we discard the notion that school must take place in a specific location–"our school room"–and between the hours of 8-2, Monday through Friday, our whole view of education is transformed.
Trips to places as mundane as the doctor's office, Lowe's or the grocery store are suddenly teeming with opportunity.  Family vacations become family field trips.  There is a big wide world out there to explore and something new to learn every day.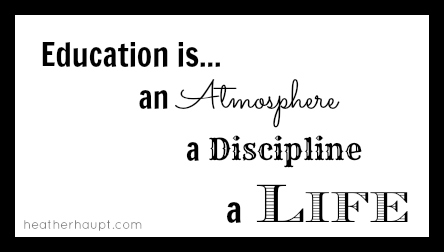 But while the world may be our classroom, learning begins in the home.  As mother's we are creating an atmosphere, we are setting the tone for the culture of the home.  And the home is where all of life's first lessons are learned.  It is where our children learn how to relate with others and where they learn basic survival skills.  For the homeschool family, it is where they learn to read and where they read to learn.
"Where do you DO school?" is a common question that comes up when interacting with those unfamiliar with homeschooling.  We had one such encounter last week when a local news station wanted to interview a homeschool family and we were nutty enough to say, "Sure, why not."
The lovely reporter's eyes lit up when she walked into our home and saw our little school area…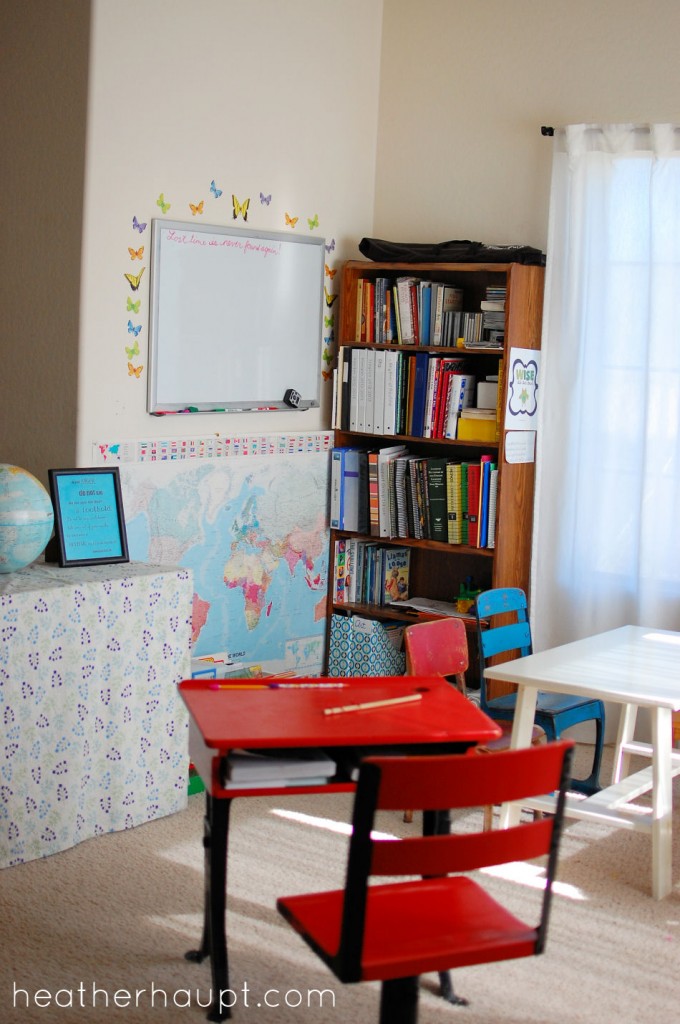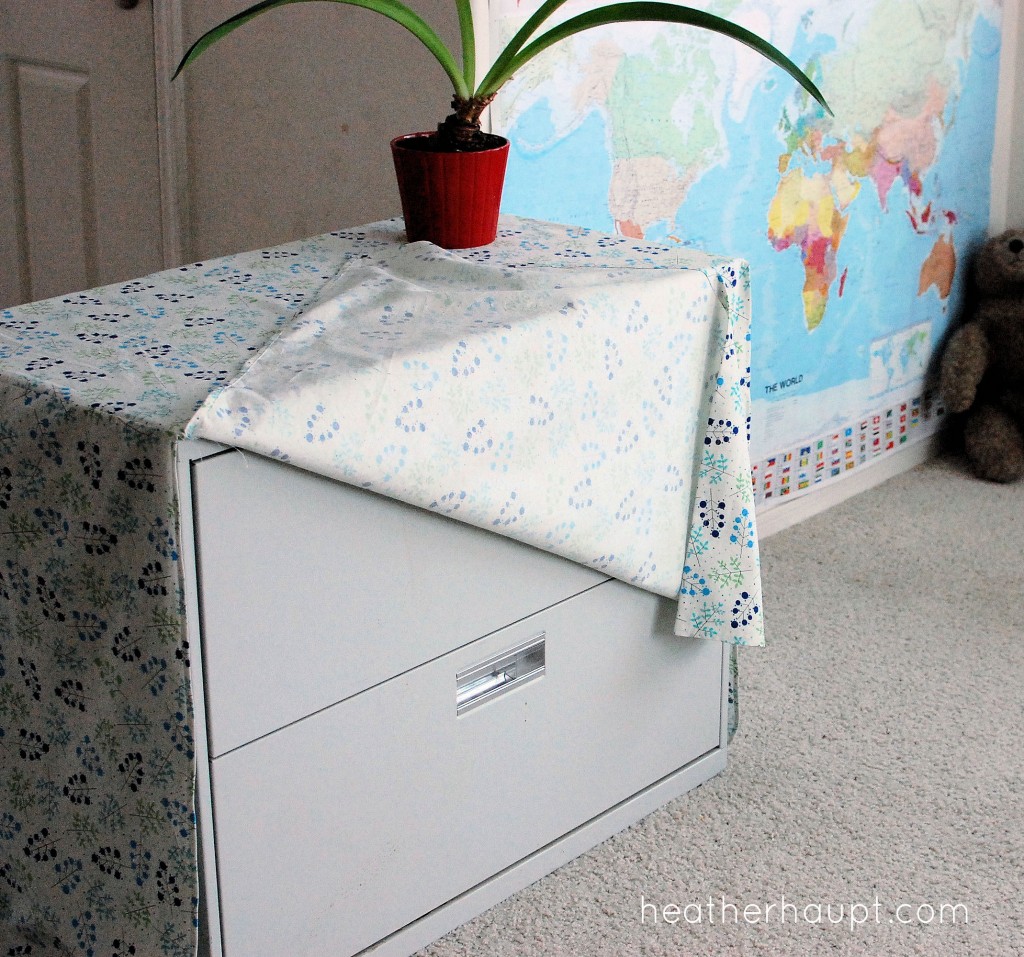 I tried to explain that this little area is where only a small fraction of our learning takes place.  We love this corner of our home because of all of the natural light it receives, my hidden file storage, and the boys love the small table and vintage desk that my father-in-law found.   It is here where we most often do our spelling lessons and math work.  The only things that I tend to refer to as "school."
But for everything else you will find us in the kitchen, draped over the couch or sprawled out on the floor while I read or in any other odd place around the home.  And that is just the beginning.
Because on this learning journey, the learning never stops.  
The Learning Mindset: Success and a Drawback.
One of my goals in homeschooling was to help my children embrace this lifestyle as a natural part of everyday life.  I want them to learn for the pure delight of discovery instead of merely as a part of "doing school."  Last weeks media interview revealed that we had accomplished just that…  When the reporter asked Xander what his favorite subject was, a confused look came over his face.  She rephrased the question to ask what his favorite thing to do in school.
As I watched from the other side of the room, I could almost imagine the dilemma playing out in his mind…  math or spelling?  He finally settled on math as his answer.  I was sort of hoping that he would launch into how much fun we have delving into REAL books and acting out aspects of history, or our nature walks or our science experiments…  But in his mind, that is not school.  It is life.
While I might enlighten him on how the rest of the world views learning before he gets interviewed again, I certainly can't complain now.  This just demonstrates that my goal of living out this learning lifestyle is becoming a reality.
In case you are wanting a video peek into our home, here's the clip that the ended up airing on the local news!
Related Posts: 10 Ways We Cultivate Learning