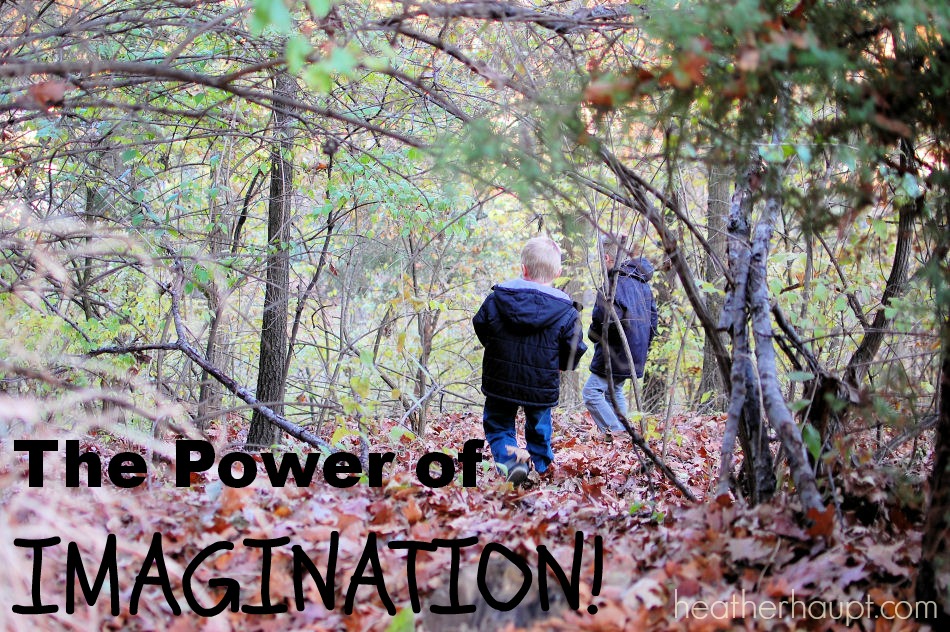 It was a crisp Thanksgiving afternoon when my two young sons came bounding up to me as I joined them in my in-laws backyard.  Eyes shining bright they each grab a hand and pull me forward.
"Pretend, mom.  Just pretend, ok?"
And then they reveal THE lamp post.  This is no ordinary lamp post.  Long gone are the memories that their Pa collects these babies.  No, this is THE lamp post from Narnia.  And just like that we step out of the wardrobe and into the magical realm of Narnia.
Before me are King Peter and Edmond.  They beckon me to join them.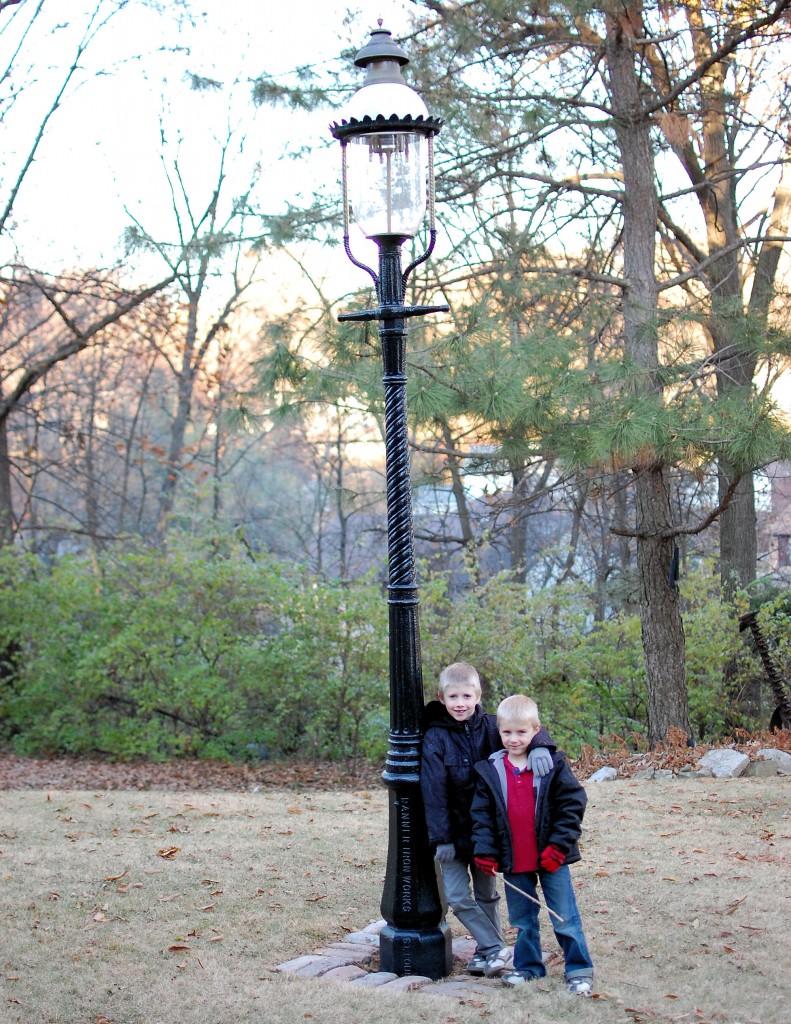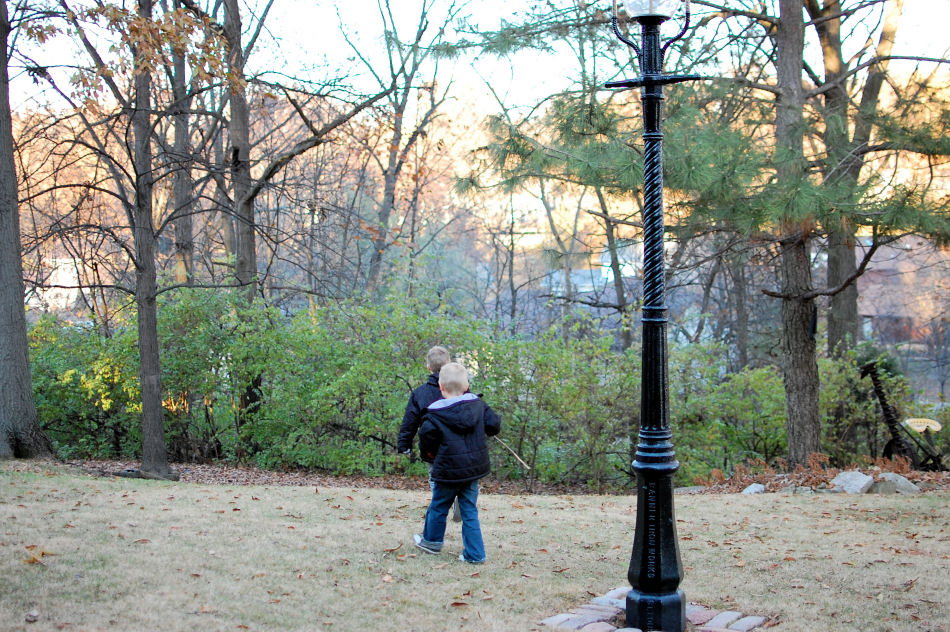 In these woods, I answer only to the name of Susan.  I have a bow (yes, pretend it has a string) and I know how to use it.  But these brothers of mine are quite protective.  Edmond insists on taking up the rear to keep me well protected between the two of them as we traipse through the bit of woods we have here.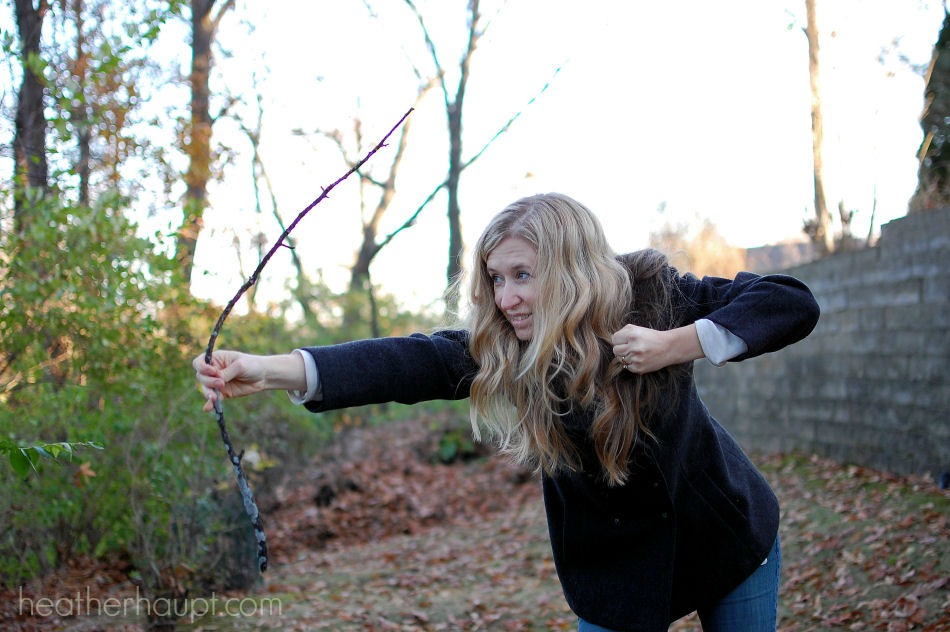 The boys battled.  We hunted for food and roasted wild turkeys.  The boys debated whether or not deer bones or turkey bones could make the same caliber of stock as chicken bones.  I smile, thrilled to watch them work out some of the nutrition lessons we've learned.  We scaled the old crumbling walls of Cair Paravel while the boys discussed battle plans.  And we went in search of beavers.  Pa finds us and tells us of a real beaver family that lives in the creek by our woods.  He shows us the tree they've felled.  Eyes grow wide as our imaginative play hits a stroke of concurrent reality.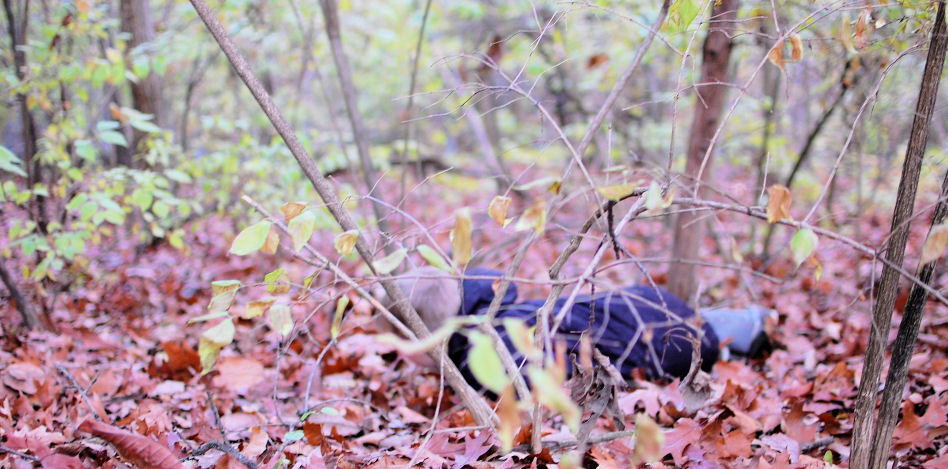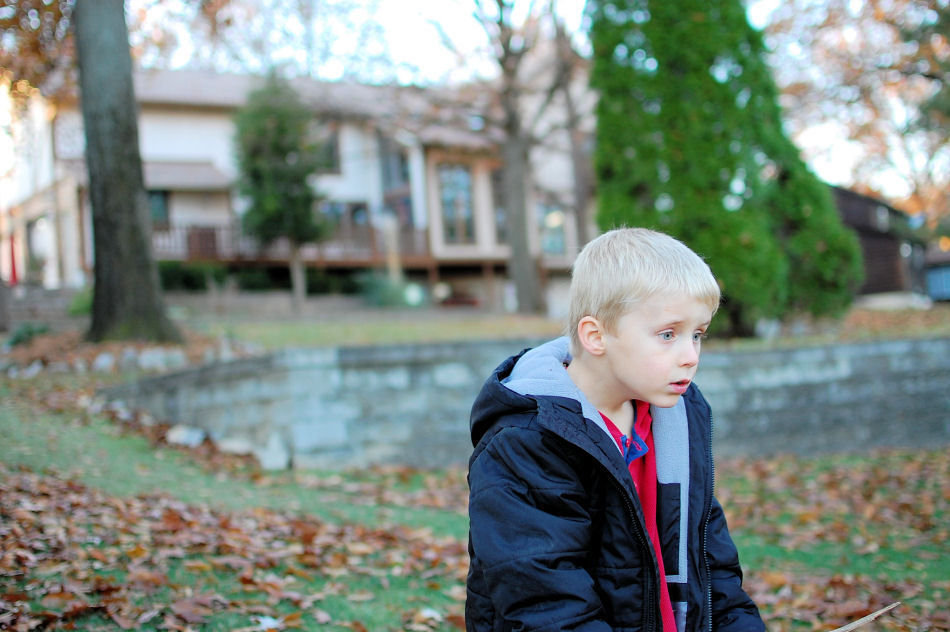 The imagination is a powerful tool.  Once lit it propels kids painlessly into worlds of creative output and problem solving.  It kindles the formation of their own stories and is a delight to behold.  It is magical to enter into alongside them.  I'm reminded again to guard their time – this precious time to play, to pretend, to become.  I'm inspired afresh to find great books on which their vivid imaginations can feast upon.  I'm thankful that they grab my hand and pull me into the magic and wonder of a child's imagination.  I am Susan.
Related Posts:
Screen-Time – Brain Wasting Opportunity
Indoor Reading that Inspires Outdoor Exploration