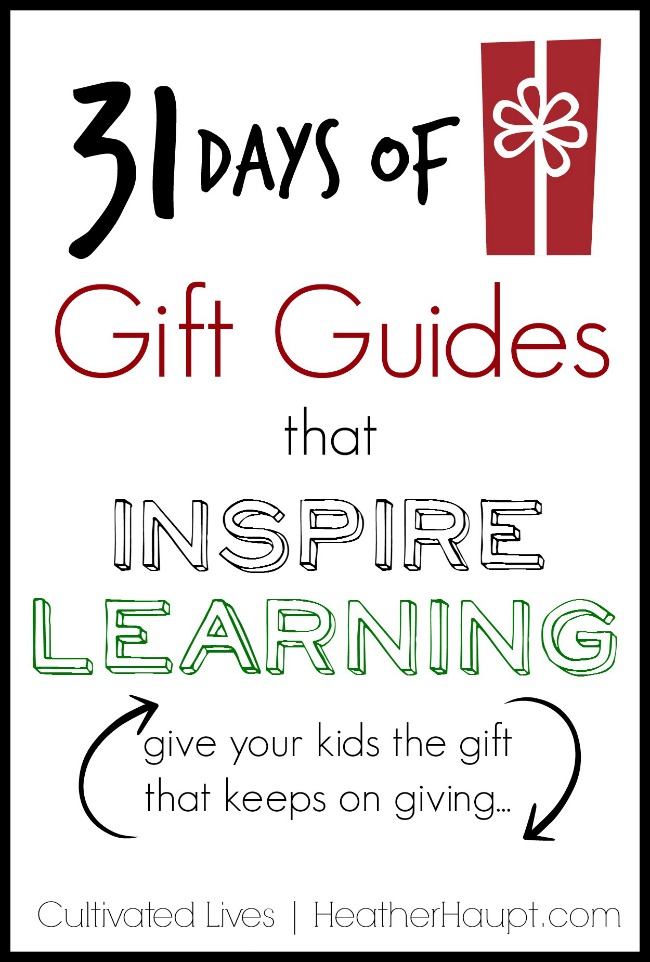 We have a tradition in our family that started back when I was a girl.  My mom would clue my grandparents in on upcoming subjects in school and they would buy Christmas gifts that complemented what we were learning about in school.  While this didn't happen for every birthday or Christmas, parents and grandparents always tried to give gifts that would have lasting benefits and foster a desire to explore, learn or read.
And here we are, continuing down this path. Both my parents and in-laws love to give gifts that inspire the learning adventure.  Many times, we'll plan gifts around a central theme of something they are interested in or learning about the next semester.  Our budget is tight, so this has been a great way for us to get some of the fun extra-curriculars.  And the grandparents are thrilled to get to play a part in furthering their education in a creative way.
So I hatched this crazy idea in my head to participate in the 31 Days series this year and give you 31 days of themed gift guides that might inspire you as you prepare for Christmas or those upcoming birthdays.  So feel free to pin whatever posts you want so you can come back later as you traverse this exciting learning adventure with your kids!  Feel free to forward these on to extended family as well because everyone can use some inspiration, right?  It's amazing how a few fun pieces can really enhance your learning experience and make for some special memories.
To give you a peek at what's to come, I'll spend the first week or so going through different historical periods and recommending my top books and costumes/toys that will capture your child's imagination and pique their curiosity about a certain event or time in history.  Then, as a proud science geek, I'll be sharing some of my favorite science/geography related gift ideas and finally I'll be giving some recommendations for the early years as well as some fun game ideas.
As the fun unfolds, I'll be coming back here to link each post up or you can subscribe to get email updates, so you don't miss a single post in this series! {Your privacy matters.  Emails are never sold and only used to receive blog post updates.}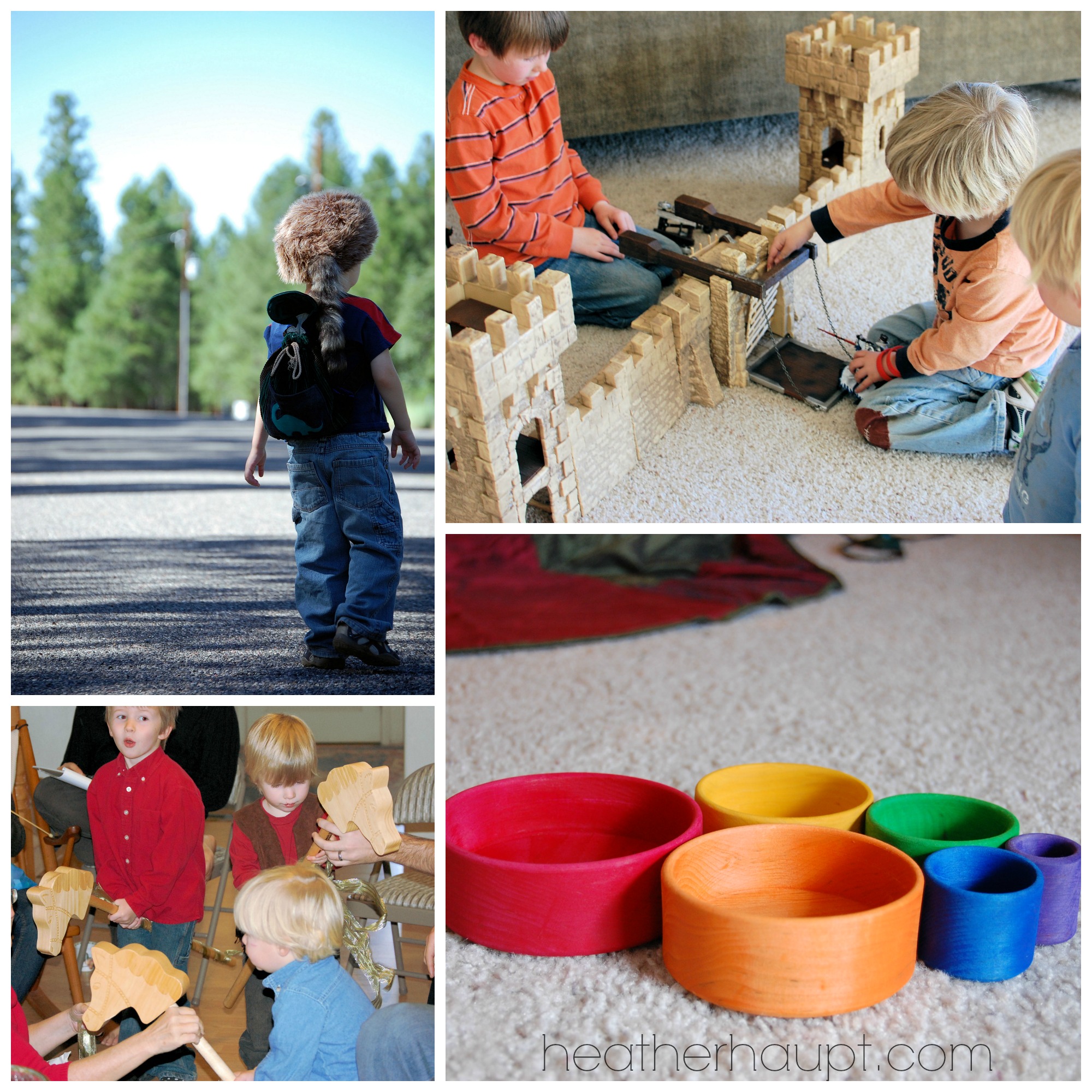 History Related
Day 2: Kings, Queens & Knights, Oh My!
Day 3: Reviews and Comparison's of Toy Castles
Day 4: Revolutionary War/Colonial Period Gift Ideas
Day 5: The Christmas that Sparked the Year of Davey Crockett Fever
Day 6: Westward Ho!
Day 7: Little House and Pioneer Days Gift Guide for Girls
Day 8: Civil War Gift Ideas
Day 9: World Wars Gift Ideas
Science Related
Day 10: Exploring Creepy Crawly Bugs {Ants, Butterflies, and Worms!}
Day 11: Gifts that Spark Nature Explorations 
Day 12: Science Gifts: Human Anatomy Edition
Day 13: Science Gifts: Microscope Edition
Day 14: 6 Awesome Science Kits (Physics/Geology Related)
Day 15: Lego Inspiration (in spite of the mess)
Day 16: Astronaut Inspiration
Day 17: World Geography Gift Ideas
Day 18: 7 Fun U.S. Geography Gift Ideas
Imagination Inspiring
Day 19: A Book and a Little Red Hood
Day 20: 4 Block Sets for EVERY Age and Why Block Play Matters
Day 21: Gift Ideas that Inspire Open-Ended Play and Exploration
Day 22: Gift Ideas for 3-5 year olds that inspire learning and develop fine and gross motor skills
Miscellaneous
Day 23: 10 Game Ideas for 4-7 year olds
Day 24: 20 Games that will Challenge the Whole Family
Day 25: Cultivating Money Management Skills
Day 26: Gifts that Inspire an Appreciation for Music
Day 27: Art Inspired Gift Ideas
Day 28:  Gifts that Inspire our Children's Faith
Day 29: Beautiful Picture Book Inspiration
Day 30: 5 "Faith-Building" Chapter Book Series for Adventure Loving Kids
Day 31: Giving the Gift of an Experience: Destination Themed Gifts