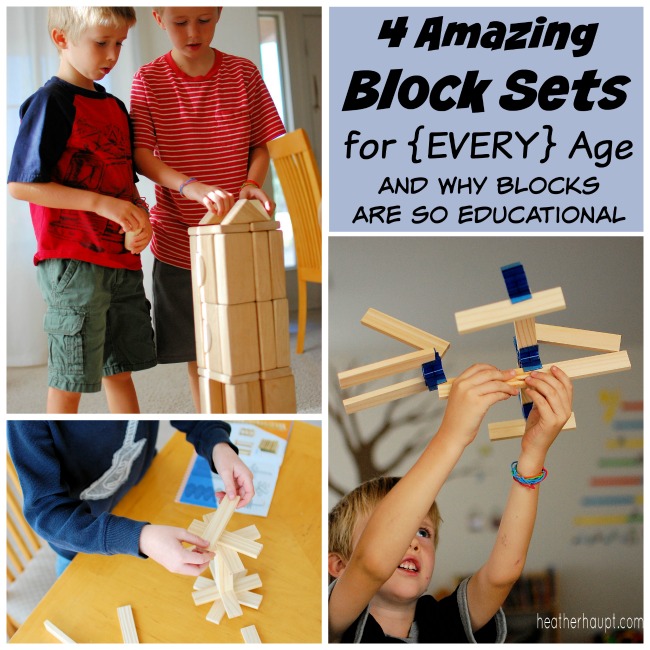 A good set of wood blocks are the quintessential gift of childhood and with good reason.  A child can unleash their imagination, build any variety of things, hone fine-motor skills and explore geometry and physics.
Today I want to give you just a few reasons why blocks are a great tool to inspire learning and then 4 different kinds of block play options!
Why Block Play is Important
I waxed eloquent on this topic when I wrote about how Building with Blocks Builds the Whole Child.  Here are a few of my favorite benefits of block play:
Increases hand-eye coordination
Enhances spatial awareness
Enhances logic thinking capabilities
Enhances language skills as they narrate what they are doing or describing the desired end-product.
Math skills are sharpened in the process of grouping blocks together, adding or subtracting blocks from the group, etc…
Improves social capability by encouraging cooperation as they build "something" together.
Four Amazing Block Sets for EVERY AGE
There are many kinds of blocks out there.  I want to share 4 of my favorite block resources here: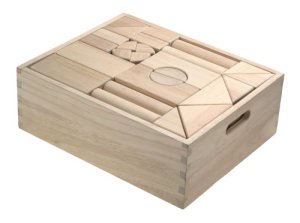 60-Piece Standard Unit Blocks
 – These large blocks are used in so many ways in our home.  Even with the boys getting older, they still pull these out and love to create mazes for our hamster.  Due to their larger size, they are perfect with babies and toddlers around.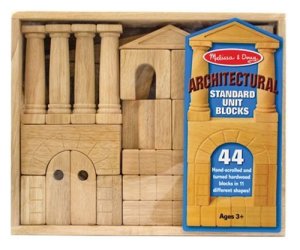 Architectural Unit Block Set
 – This set really helps expands building opportunities and allows for a historical influence.  We don't own this set, but I can only imagine what my boys would have done when we studied church architecture last spring and looked at architectural themes throughout history.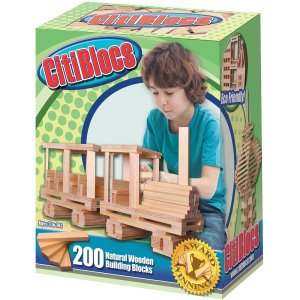 CitiBlocs – Do you have older children?  These blocks take building to a whole new level.  The opportunities are endless and perfect for a child who loves to build and create!
BionicStar Connectors
 – We love having these connectors that have introduced lots of new options to our building.  They fit with Citiblocs, Keva, and Kapla blocks. I wrote an entire post about them last year: Geeking Out on this Engineering Toy.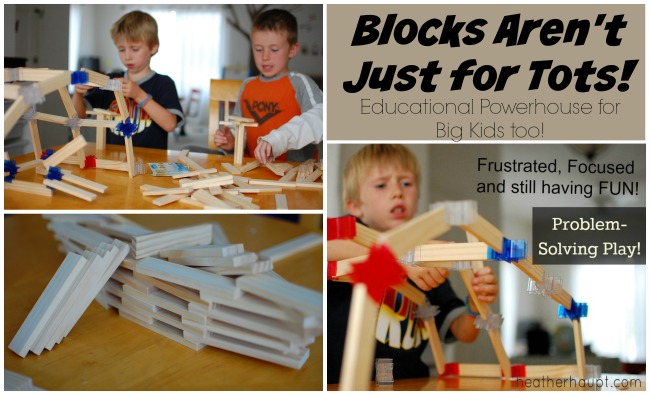 Click on the button to see other gift guides that inspire learning and spark the imagination!