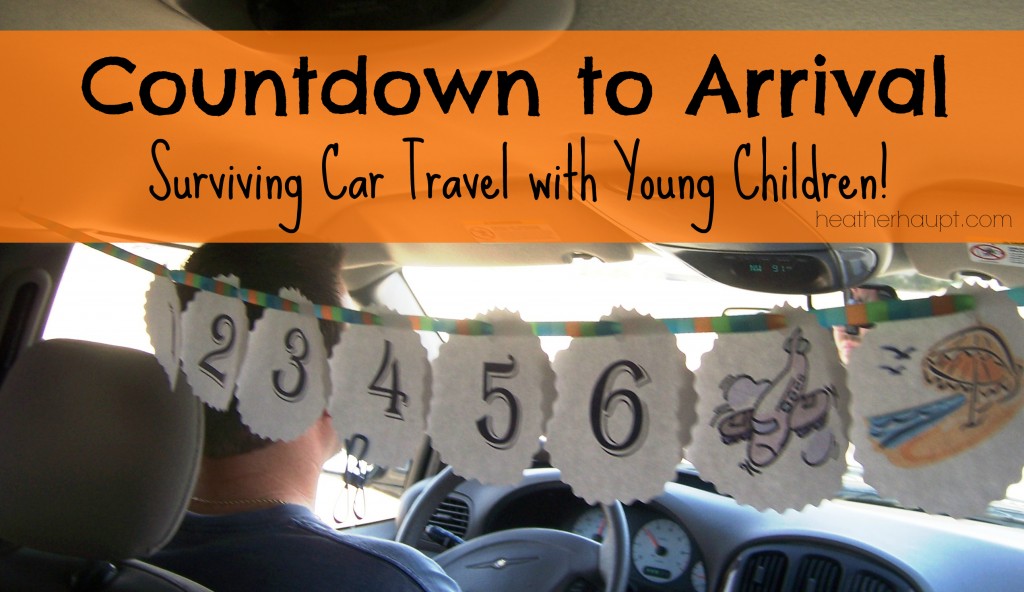 Car trips with little one's can be challenging. Despite all of my efforts, we still endured a good bit of "are we there yet's?" If anyone has any ideas of ways to occupy little people on long trips, I'm all ears!!!!
In an attempt to make the 6 hour drive to San Diego as pleasant as possible, I tried to be creative and pull together some activities to occupy them.
For young children who struggle with a concept of time, I found it helpful to give the boys a visual idea of how far we had come and how far we had to go.  After each hour in the car, I would move over the clip and we'd pull out a new treat and activity.
Hour 1: Eating Cheerios necklaces they had made the day before and playing with lacing cards.  It provided a great fine-motor activity for the kids as we prepared them for the drive and then occupied them for quite some time as they nibbled the cheerios off one at a time!  SCORE!
Hour 2: munching on grapes and a new-to-us music CD from the library
Hour 3: a run and play stop in Yuma followed by a chapter from The House at Pooh Corner
Hour 4: Beach bags to play with and Swedish fish to munch on. The beach bags consisted of a ziplock filled with a bit of sand, a couple of shells, a Swedish fish and blue hair gel. The concept was great, but I either needed to use plastic or rubber fish or shouldn't have put it together the day before. The poor Swedish fish had practically disintegrated before they had a chance to play around with it. I will probably try this activity at home some other time when we are studying the beach again!
Hour 5: Pretty uneventful, since they fell asleep! (Mommy got some reading done!)
Hour 6: Fruit leather and The Tale of Peter Rabbit on tape.
On our return trip, I just rotated thru any activity I could think of. Everybody was pretty crabby, so success was limited.
The big hit on the way home was the car trays.
Cookie Sheets in the Car were a stroke of genius!  What to do on them:
♦ Tape pieces of paper to the inside of two cookie trays for coloring and sticker play! I gave the boys star stickers. This little bit of fine motor skill practice occupied them for a good 20 minutes.
♦ Matchbox cars ~ When they tired of that, I pulled out match box cars and they played with those on the tray.
♦ Bugs for some good ol' bug play
♦ Playdough – the tray provides a great surface to contain this.
♦ Wikki Stix – Another hit with car trays!
The trays will be a "must" on every car trip from here on out!