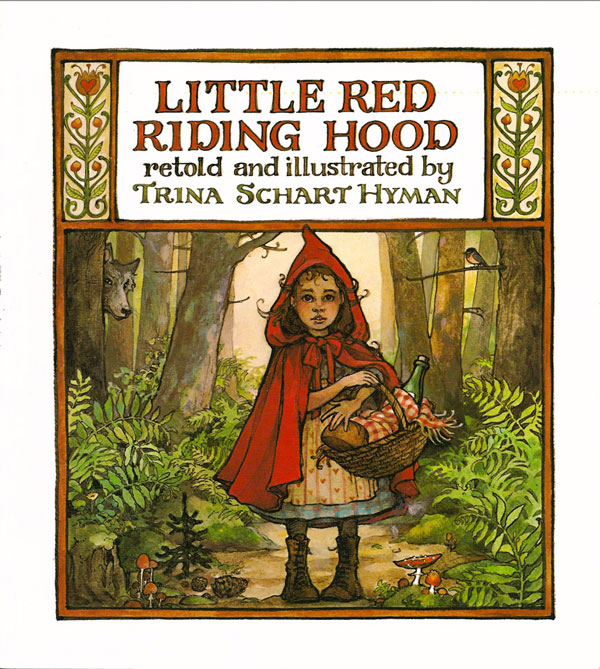 It's been a busy week, so I've fallen a little behind here. But today I have a treat for you! Inspiration for the book lovers and DIY-ers out there! For those of you who sew here is a beautiful idea from my amazing sister…
~ ~ ~ ~ ~ ~ ~ ~ ~ ~
I sew frequently and knit almost constantly. The work really helps me relax; it uses some other part of my brain then reading/thinking and I do it when the house is quiet after the kids are in bed and I feel all the stress of caring for small children run out of my fingers into the fabric or the needles.
Creative inspiration comes from all sorts of places. Back when my daughter was a baby, I found Trina Schart Hyman's Little Red Riding Hood laying on my sister's floor. The book charmed me instantly. At that point, I decided I would make her a red velvet hooded caplet for her 5th birthday and give it to her along with the book. Fast forward to last summer. Using a pattern from my Japanese sewing book and yardage of red velveteen and Kona cotton, I set to work. Six months later on her 5th birthday, she opened a package to find the book and caplet I had imagined for her.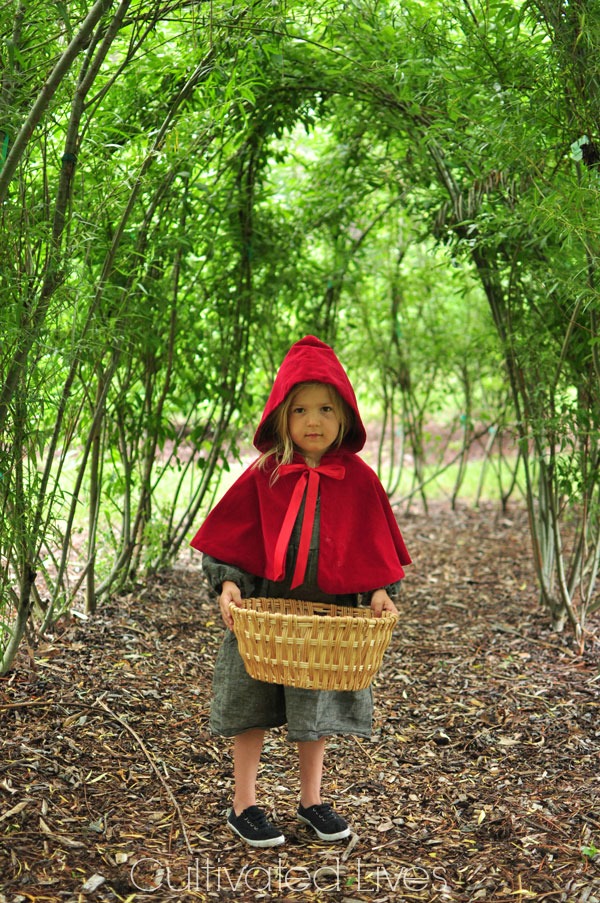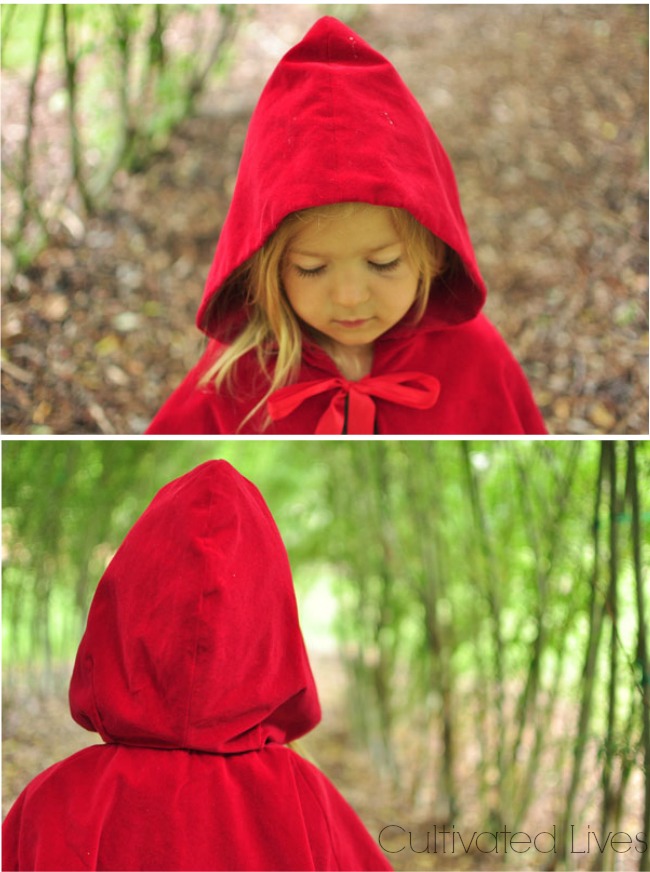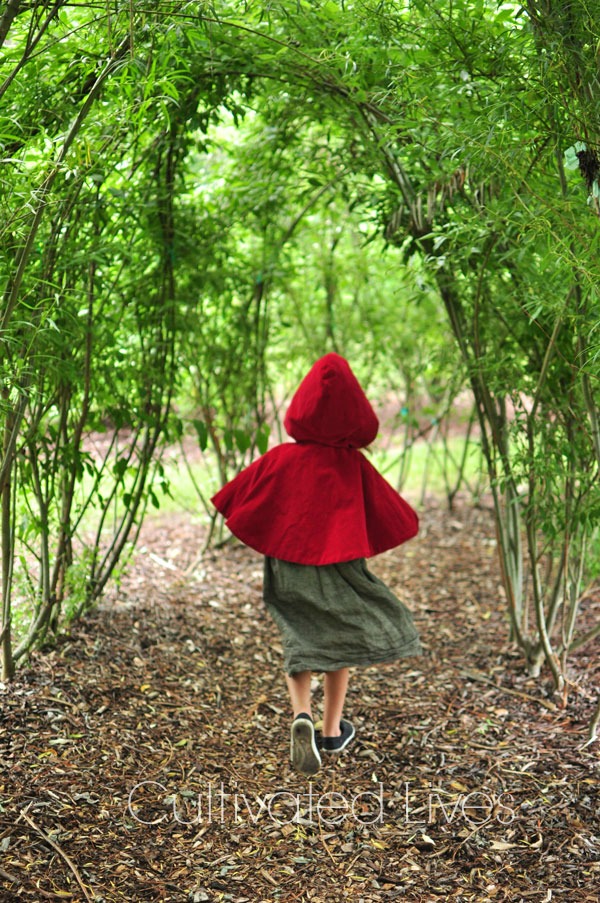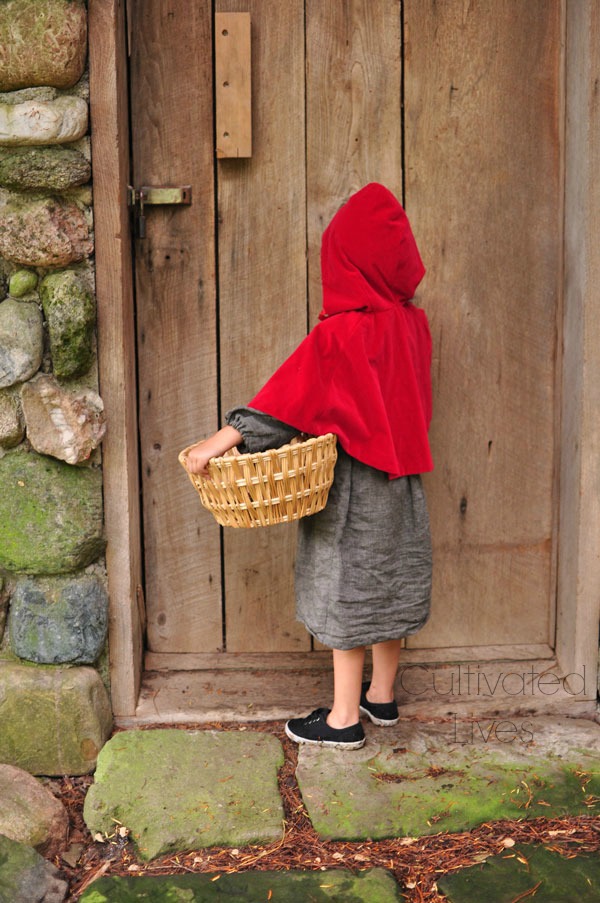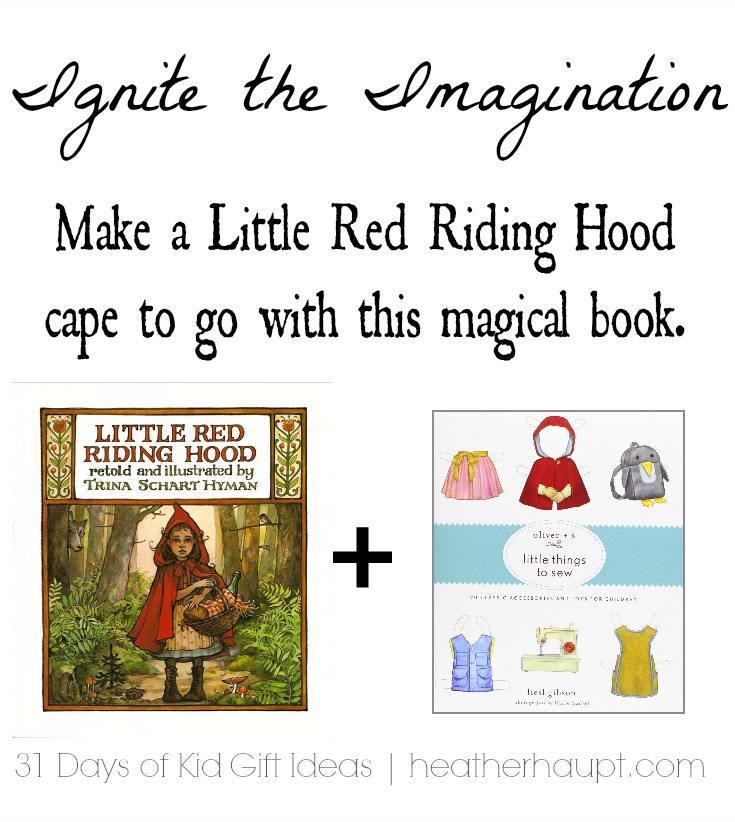 Little Red Riding Hood – retold and illustrated by one of our favorite illustrators.
Oliver + S Little Things to Sew – fanciful patterns including a red cape much like this one or you could pick up the Japanese Sewing Book my sister used if you can manage patterns w/out needing to read them! 🙂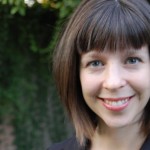 Guest Post: Bethany {attorney turned stay-at-home mom of three kiddos (6, 5, 2), loving wife, crafter/artist extraordinaire, fashion consultant (to me, anyways), best-friend sister to two of us!}