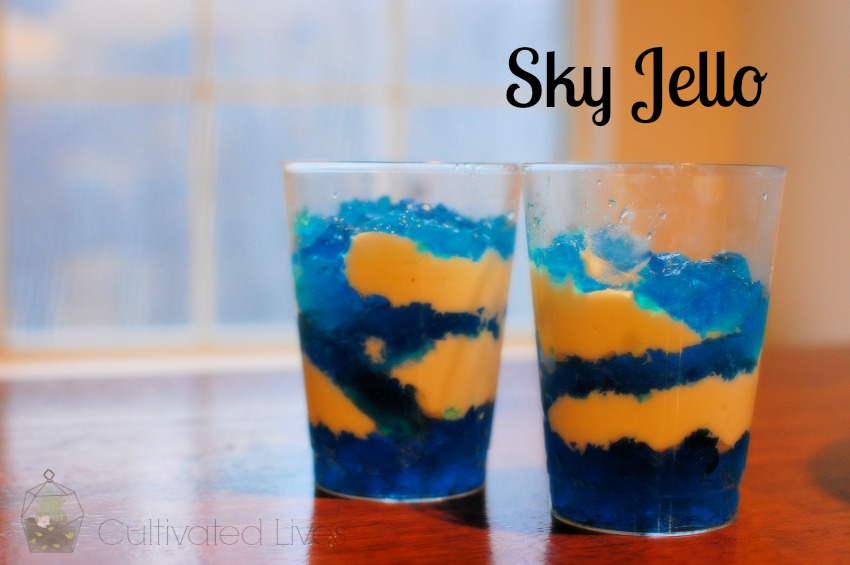 We piled onto the couch earlier this week to read our book, Jesus Returns to Heaven, in preparation to celebrate the Ascension this week.  My kids wasted no time in asking, with excited, baited breath, if we could make Sky Jello again.  It is amazing how bringing the taste buds into the learning process makes for lasting memories.  The boys recounted our past adventures with this rare treat called Jello.
Last time, my nutrition-nutty self went all out and made our jello with 100% fruit juice and just a smidge of food coloring.  In the craziness of our season, we opted for the easy road this year and I bought the Berry Blue Jell-o.  You would have thought it was Christmas around here as I don't allow food-dyes into our home often.
So I decided to share our process with you for making "Sky-Jello".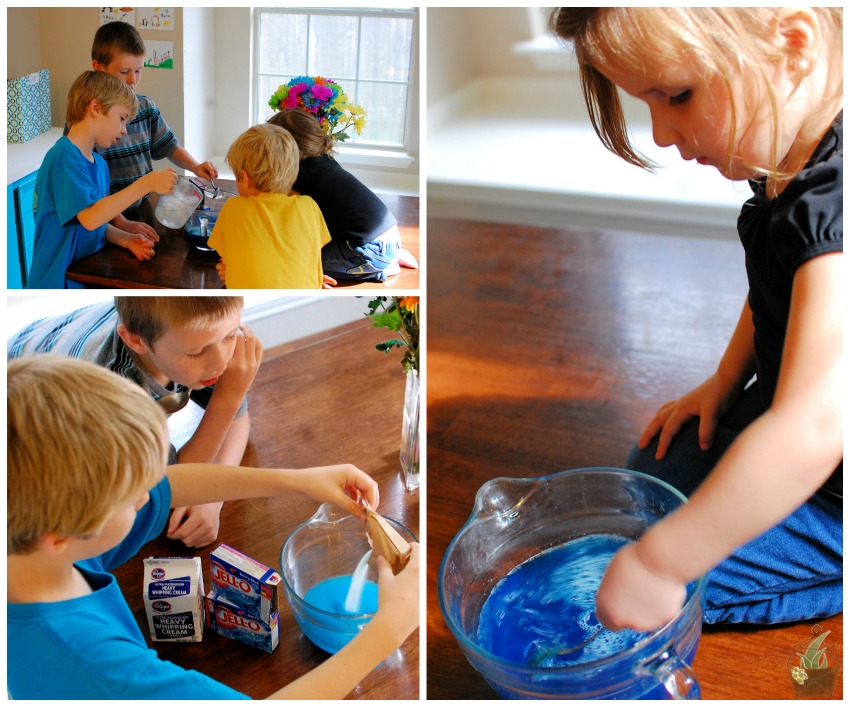 Collect your materials!

Berry Blue Jell-o (for our family of 6, we used two boxes)
Whipped Cream.  You can buy whipped topping or make your own.  I prefer to make my own. (To do this simply add 3/4 cup of whipping cream to a mixer and whip until soft peaks form.  Add 2 TBS of sugar as peaks begin to form. Stop when this happens or you'll make sweet butter instead. ok, we whipped ours too long and had to make a second batch.  So trust me on this one.)
Some kind of clear glass or plastic cup.

Follow directions to make Jello.  We did the quick-set method because we didn't want to wait hours for the jello to be ready.
Make whipped cream (or be sure your whipped topping is defrosted and fluffed up).
With a spoon stir up jello so it is all broken up.
Spoon out enough jello to cover bottom of glass.
Carefully spoon some whipped cream into one side of cup and smoosh it against the side. This will give the "cloud look" that we are shooting for here.
Cover with more jello.
Repeat with making a cloud on the other side of glass.
Sit on your hands or do whatever necessary to let your kids do this without you taking over…
Enjoy right away or chill for later.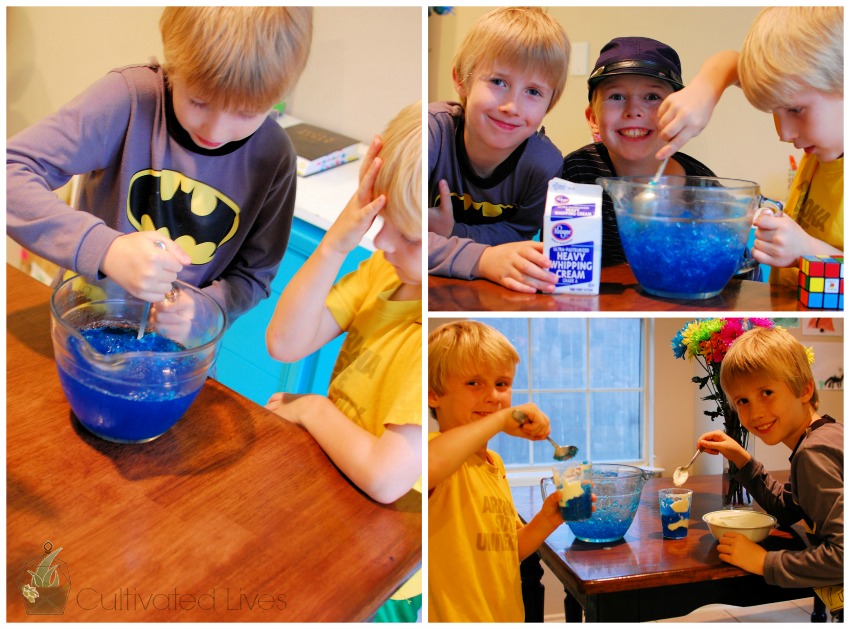 If you are into video tutorials, we enjoyed this one that we found. {Just don't watch it while making homemade whipped cream.  That was our mistake and I whipped the that cream straight into butter instead.}