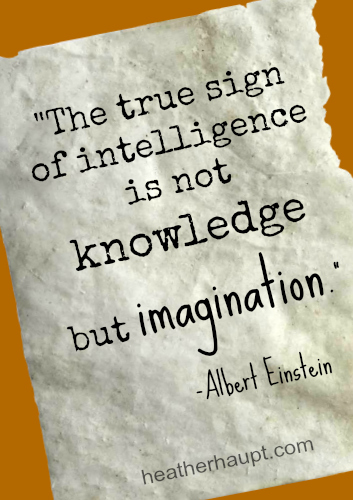 The imagination is a powerful tool.  One of my objectives in raising my children is to stoke the fire of their imagination.  Imagination ignites creativity and curiosity.  Imagination enables the innovative application of knowledge.  Our kids need both!  What I love about the development of the imagination is how natural and fun it can be.  A child's play is one place where the seeds of the imagination grow.  When a child reads and learns about something new, they work it out in meaningful ways through their play.  As such, I like to keep open-ended toys around our home – toys that can be used in a limitless number of ways.
As I continue to share about things we love in our home, no conversation would be complete if I didn't mention our all-time-favorite toy – PLAYSILKS!!!  Any of you who have been around here for a while know that we love incorporating dramatic play into our everyday learning.  There is something powerful about walking out and experiencing what we are learning.  I keep a costume bin upstairs, but most frequently, the boys will raid the basket of playsilks we keep at the bottom of the stairs.
I just love how this pile of silks has transformed their play and our learning adventures in so many powerful ways.
A play silk + the imagination of a child = endless possibilities!
So I wanted to share a bit today about what they are and why we love them so much!
WHAT IS A PLAYSILK?
A play silk is simply a silk square (most commonly 36×36, but can be purchased/found in other sizes.  Durable, beautiful, and useful in so many ways, play silks are an affordable way to inspire creativity and pretend play often absent from today's toy box. They are probably the most used toy in our home and promote open-ended and imaginative play in a way that scripted toys simply cannot.
Now those of you who have priced play silks are probably scratching your head when I say affordable…  We've used a few random silks we've found at thrift stores but the size, color/design and quality just don't grab my kids attention like our play silks do and they quickly fell apart.   I bought a set of 20 from A Toy Garden many years ago because the cost per playsilk was so much lower.  We gave our kids a few at a time each year for Christmas.   It also ended up being my go-to gift when for children's birthdays.  I gave away my last two silks on this blog a few years ago because they were girly colors and I was certain that I would only be a 'boy-mom'.  Hahahaha…
Play silks are perfect for: playing peek-a-boo, a doll blanket, sling, wings, a cape, a river, a turban, pirate's headscarf, skirt, toga, belt, knights uniform, fort, or anything else a child dreams up…  They are compact and weigh next to nothing, making them a popular addition to the suitcase when we go on trips.
When I wrote my series on Open-Ended Play, I wrote about the how our playsilks inspirie creativity.  I just love watching them unleash their imaginations and see what they creatively come up with.  This is important for any age, but it is really critical during those preschool/kindergarten years!
As my kids get older, I'm finding that we still use our play silks all the time.  It is fun to see them get incorporated into our homeschool days.
Here are some peak into some of the ways our boys have played with them:
The boys loved pulling them out last year when we dramatized the crossing of the Delaware (blue play silks) and huddling around the fire (orange play silks) at Valley Forge as we studied the Revolutionary War…  Ahhh, yes.  We play with them every single day.